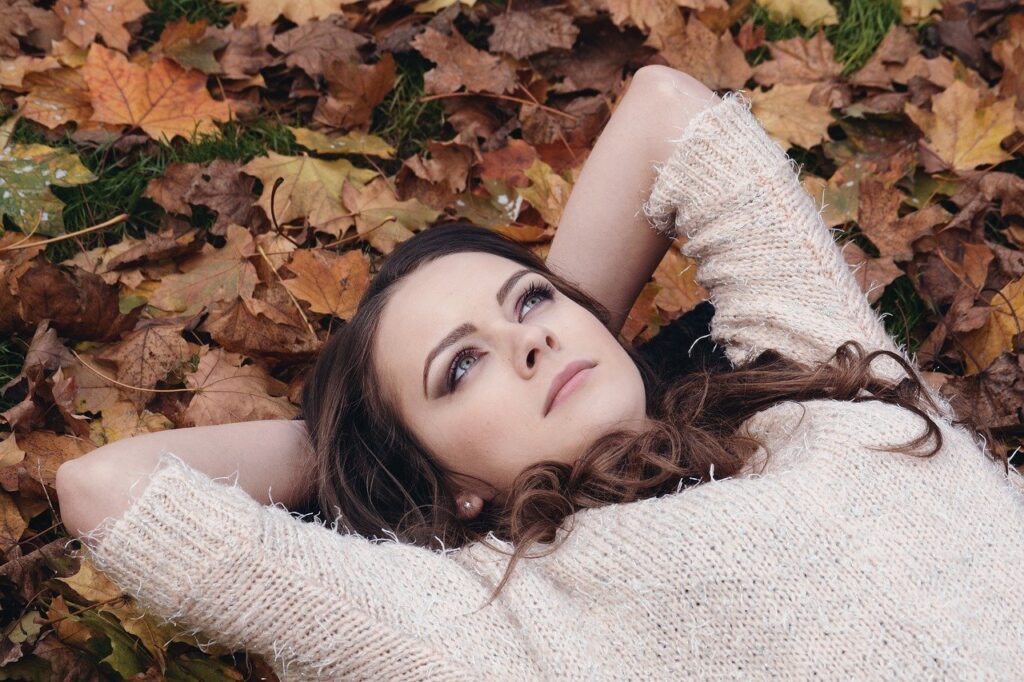 Sometimes cleaning just isn't enough! At Edmonton Eavestroughs, repairs to your gutters are our specialty. Our pros can repair most damaged gutters and avoid a brand new install. Let us know, though, if you'd like a new gutter installation. We have experience repairing almost any kind of gutters in Edmonton and the surrounding areas.
How will the Edmonton Eavestroughs Company Do Gutter Repair?
Although the most common problem with gutters is keeping them clean, some other common problems with gutters include:
Leaks
The gutter itself may be hanging off
Sections may become loose or dislodged
So, after a full cleaning and inspection, we will:
Replace some gutters and eavestroughs
Correct overflow, sloping, and framing
Install new downspouts, drip edges, and leaf guard as needed
Repair ice damage
Seal leaks
Read on for more information about our eavestrough repair service in Edmonton.
Rehang Gutters
If your gutters are hanging low or have separated from the roof, we can fix that! Often, reattaching or re-nailing gutters is a minor job. But seriously, don't let your gutters get to this point. Let's fix it.
Replace Downspouts
If you have had some high wind or storm damage like we can get in Edmonton, you may need your downspouts replaced. Downspouts connect the gutter to the ground and allow the water to run away from the foundation. It is very common for downspouts to become disconnected from the gutter. To prevent damage to the foundation, you will want to get them repaired quickly.
Seal Seams
It may be that all you need is for your gutter to be resealed. The caulking inside of the gutter can deteriorate from debris, sunlight, or ice damage. Caulking is relatively straight forward. After a proper cleaning and sanding, we will apply the appropriate gutter sealant in order to stop leakage.
If you notice your gutters are damaged or leaking, it's vitally important to call immediately so that we can avoid more costly damage. A little bit of maintenance on your gutters can go a long way, even doubling their lifespan. Our Edmonton Eavestrough repair service is guaranteed!
If you see that your gutters are in need of some care, don't hesitate to contact us today for a free estimate!
Are you interested in trying to do it yourself? This can work, but we caution you. Please be careful. Here's more information on repairing an eavestrough yourself.
How to Repair an Eavestrough in Edmonton
Repairing gutters may only require the proper knowledge and at least some modest familiarity. But unfortunately, so often these repairs usually require higher levels of expertise, leaving you scratching your head and not knowing where to start. If you want to have a go at it, before beginning your repair, you must clean your eavestroughs and inspect where the brackets and ferrules are loose, broken, or cracking. Afterward, you can get on with the repair, addressing the apparent problem thoroughly. Let us at Edmonton Eavestroughs explain how you can repair a gutter by yourself and stop the nagging leaks.
When Do You Know Your Gutters Need Repairing?
There's no better way to check your eavestroughs for damages than to wait for the rains to pour. However, that may be too late, and it can be very challenging during brutal weather. So, there are some other telltale signs for the necessary repairs.
Remember that your gutters may degrade over time, and their color coatings might start peeling off. And while that only compromises their aesthetic integrity, it's not a perfect indication that they're damaged. Here's what you should look for instead.
Check for Cracks or Splits – any signs of cracks should prompt your readiness to make repairs. It would help if you consistently cleaned them to remove dirt and dust that may hide tiny cracks from sight. Remember, cracks are lines of weakness that can become huge fissures over time, so it's best to act fast.
Sagging Eavestroughs – if your gutters appear like they're pulling away from the fascia boards, they're structurally compromised and need repairs. That should be obvious, but in some cases it isn't. Contact us for help.
Water Pools around Your Home's Foundation – when it rains and you spot a few pools of water around your house's foundation, it's evident that your gutters are leaking. Waiting for a long time can damage your home's foundation, and you should act quickly.
How Do You Fix Leaking Rain Gutters?
Leaking rain gutters are a perfect telltale sign that your eavestroughs' joints are faulty and need some tightening. Besides, they may be holed or cracked. Sometimes, the weight of the debris that collects over time can overwhelm them and lead to joint detachments. That can be difficult to repair. You'd do well to contact our eavestrough repair Edmonton department. We can do it fast and affordably.
But if you think you can fix the leaking joints and cracks, please do the following.
Set up a Ladder and Gather Repair Materials
Set up a ladder underneath the gutter and gather your repair tools, including mixed asphalt cement and a metal sheet for cracks and holes. Or, you can use a gutter caulking compound instead. You can also climb up with a slip joint if the joints are faulty.
Please clean up the area around the hole and patch up the roof with some cement using a putty knife, spreading it evenly to cover the gap. That should work for tinier holes, and the gutter caulking compound can be an ideal substitute for roofing cement. But more significant ones will require patching a metal sheet before adding the cement on top.
If your eavestroughs' joints are somewhat detached, you can use the slip joint to add rigidity and compactness. Slip joints usually have a grip on their far edges, and it should be pretty straightforward patching them on if the gutters are well aligned.
Remember that the best time to repair the holes and cracks is when the gutters are dry, but it may be challenging. And since it's marginally time-consuming and strenuous, our professional eavestrough repair Edmonton can offer some help.
How Best Can You Mend Sagging Rain Gutters?
Gutters usually attach against the fascia boards and sometimes appear like they're edging away. That means their ferrules and brackets are compromised. Or, there may be too much debris that pulls them down. You can start by inspecting them to determine the root cause and get on with the repair. You can do the following:
Removing accumulated debris shouldn't be an difficult task, and you can use a simple, tough-bristle brush to clean it up. Excess debris exerts some weight and pressure on your ferrules and brackets and might detach them from the fascia. Be sure to have a separate bag to put the junk in and dispose of it later.
Repairing Loose Brackets and Ferrules
Brackets have screw attachments that might loosen with time. Therefore, you can use a screwdriver to tighten them up. If you don't have the tools or find the repair too challenging, you can contact us! We're a professional eavestrough repair Edmonton company and we're able to do all the challenging work for you at a great price at quality work.
What's the Best Way to Repair Rain Gutters with Water Getting Behind Them?
Sometimes, the shingles' edges may be half an inch away from the fascia and might not be dropping water beyond the drip edge. That can cause water to seep behind the gutter and won't function properly. Adjusting the roof's edge can be costly, and you may need some finesse. Here's how you can counter this problem.
Gutter aprons are bent flashings that tuck under the shingles and pour water into the gutters. You can fasten it with sheet metal screws, so it doesn't slip. These makeshift flashings prevent seepages behind the gutter and should be a permanent fix to the problem. Nonetheless, it would help if you're well-versed in installing them. If you're not and you need help, contact us and we'll send out our professional eavestrough repair team in Edmonton.
Installing Metal Flashings
Metal flashings are tiny sheet strips that tuck behind the drip edge, preventing water seeping behind the gutter. You should screw them, so they don't easily slip to make them hold.
Conclusion
Repairing gutters can be difficult if you're not experienced. Therefore, it helps to work with a expert Edmonton eavestrough repair company like us to help you out. Nevertheless, that doesn't make it unachievable, since with the right tools and know-how – and effort, too – you can restore your gutters to their former glory. Call on us today, for your eavestrough repairs, Edmonton!
Contact us today!
It's no secret that gutters play a vital role in protecting your home from water…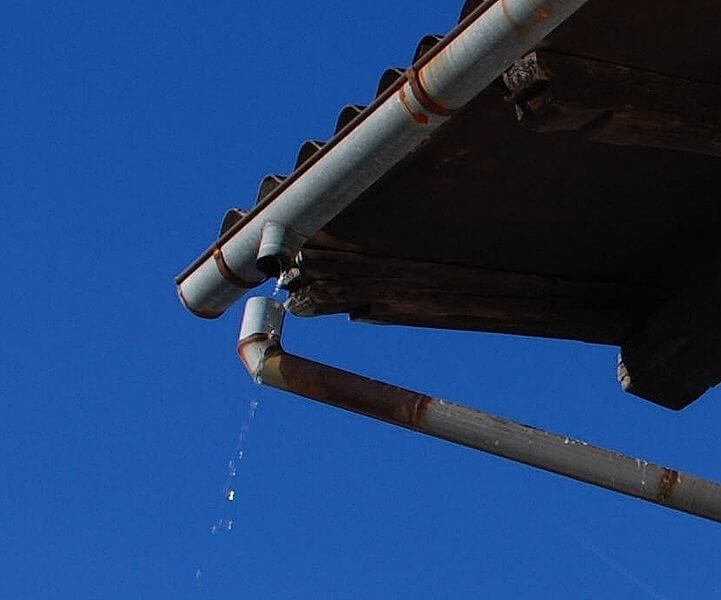 Gutters are an important part of your home's exterior, and they play a vital role…