In Beaumont, keeping your gutters and eavestroughs flowing is vitally important for your foundation and roof. Consider calling on us for your Beaumont gutter needs.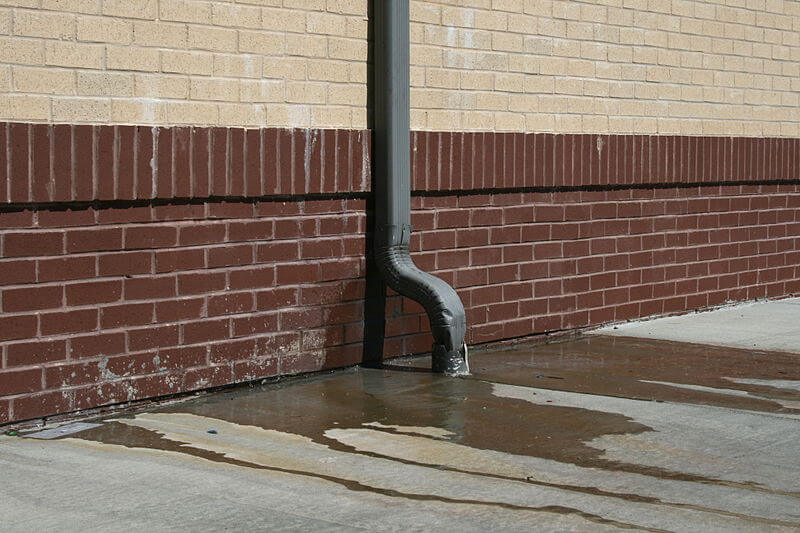 Beaumont is a great place to live; let's keep our gutters and homes looking good. Alberta is ranked number four in Canada for population and size , so people love living here. This is because there are low crime rates, making the area safe and comfortable to live and establish a business. Another thing is the natural beauty of Alberta, which includes extensive forests and the Rocky Mountains with beautiful views.
Gutters require services in different seasons when exposed to high rainfalls, wind, or even UV rays. In Alberta cities like Beaumont, there are many days when it rains or snow, which may lead to clogging of gutters or even damage if the snow is too heavy for the gutter system.
In some cases, it is not easy to notice any issue on your gutter during the sunny seasons, and failure to rectify the issue at the beginning may accelerate the damage. Thankfully, Edmonton Eavestroughs specializes in gutter services which include: gutter repair, gutter installation, as well as downspout installation and repair.
Our services include…
Beaumont Gutter Repair
During the heavy rainfalls and winds in areas, gutter systems are highly affected. The heavy rains tend to loosen screws and nuts connecting some areas of the gutter drainage. Also, some gutter systems, depending on the materials, can develop cracks when exposed to high UV rays. So, if you notice any form of leakage coming from the system, our team of experts will help identify the root cause and offer the right repair services.
Beaumont Gutter Replacement
Some people may opt to replace their gutter systems before or after the snowy season. We are here to help! There are plenty of gutter system models to choose from. So, if you wish to replace your gutter or you need to upgrade with a better functioning one, let us know how we can assist you. Keep in mind that some gutter systems like the seamless gutters need specialized technical knowledge to ensure it is well installed and looks good and matches your home. So don't hesitate to call us.
Beaumont Downspout installation and repair
Every home with a gutter system should also have installed a downspout system. This drainage receives water from the gutter and directs it away from the house. Downspout installation has to be the right size to drain water furthest away from the house. We have technicians who can guide you in choosing the proper downspouts and installing or repairing the system.
Before that, it is crucial to understand why you require these services so…
How important is Gutter Cleaning in Beaumont?
During the fall, the trees drop their leaves. Afterward, in the winter, snow piles up on your gutters. In the spring, the snow melts and the heavy rainfalls come and it results in all the dust and tree leaves getting swept into the gutter and can clog up your system. So, cleaning the gutter involves removing all the debris built up in the gutter system so that the water can keep flowing! Keep in mind that gutter cleaning should be done regularly. So, if you need these services don't hesitate to call us.
How important is it to Repair Soffit and Fascia in Beaumont?
These are essential parts of the house structure as they help keep away pests. They also prevent mold formation and rotting of wooden structures of the house. The soffit and fascia require regular checkups before and during the rainy seasons to ensure they are functional.
How important is Beaumont Gutter Repair?
The gutter makes sure all the water collected on the roof is drained away from home. Therefore, if a gutter is clogged with debris and it is leaking, it affects the gutter's ability to function and can result in damage to a home as the water will flood instead of flowing away.
How important is Beaumont Gutter Installation?
Beaumont gutters are crucial because they safeguard a home from rainwater damage. The eavestrough collects and drives water away from a house which secures the roof in return from rotting, deteriorating, or even mold formation. So this means that if a home has a damaged gutter system, it can easily experience any of these problems. Contact us and we can help you know if you can repair your gutters instead.
How important is Beaumont Gutter Downspout Installation and Repair?
Downspout drainage is needed to keep the water from the gutter flowing away from the house. If it is damaged, quick repair is necessary. We always recommend that our customers regularly check their downspouts and gutters for these common problems.
Conclusion – Beaumont Gutter service
All services related to the gutter and other drainage systems like downspouts require the right skills and knowledge when repairing, installing, and cleaning. So, if you are looking for a professional eavestrough service, consider contacting us and we can give you a free estimate. We have experienced and skilled experts working with us, but we also work with advanced tools to detect the problem and offer the proper Beaumont gutter repair, installation, and replacement solutions. Our charges are affordable as we aim to provide quality services accessible to all local residents in Beaumont, AB. So, contact us today to get a quote to learn more about our Beaumont gutter services.