As a homeowner in Leduc, Alberta, you want to keep your property in the best shape to ensure the safety and comfort of your family. Leduc gutters, soffit, and fascia systems are vital components of your home's exterior, and they require regular maintenance to work properly. If you neglect gutter cleaning and repair, you might be putting your home at risk for water or foundation damage and other structural problems.
If you're looking for top-notch gutter services in Leduc, Alberta, look no further than Edmonton Eavestroughs. We are known for our high-quality gutter cleaning, soffit and fascia repair, gutter repair, gutter installation, and downspout maintenance services. We understand that the weather in Alberta can be unpredictable at times, and our team of experienced professionals will ensure your gutters are clean and clear all year round.
In this blog post, we will explore the importance of professional gutter services in Leduc, including gutter cleaning, repair, and installation services, and how they can keep your property safe.
Here are some of the key areas where Edmonton Eavestroughs can help you keep your home safe and secure:
Leduc Gutter Cleaning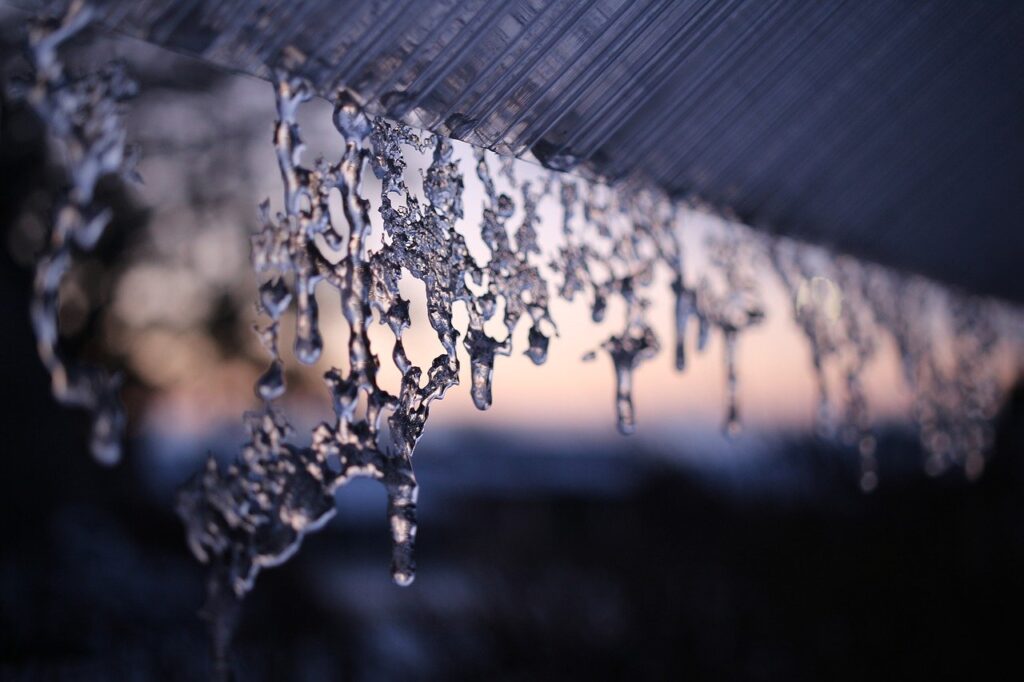 Gutter cleaning is an important part of keeping your property safe. Clogged gutters can wreak havoc on a home, leading to water damage, pest infestations, and even roof collapse if left unchecked. At Edmonton Eavestroughs we are experts when it comes to gutter cleaning. We use the best tools and techniques to ensure your gutters are clear and functioning properly.
Benefits of Professional Leduc Gutter Cleaning
Prevents water damage to your property
Increases the life of your roof
Prevents pests from taking up residence in your gutters
Keeps your home looking neat and tidy
Reduces the risk of structural damage.
Leduc Soffit & Fascia Repair
The soffits and fascia on your home play an important role in keeping water away from the roof structure of your home. If these components become damaged, they could lead to serious problems such as rotting wood or even insect infestation. Our team of experts can inspect and repair any soffit and fascia damage, ensuring your safety and peace of mind.
Why is it important to Repair Soffit and Fascia?
Prevents water damage to your property
Increased longevity for the roof
Helps keep pests away from your home
Improves the overall aesthetic of your property
Leduc Gutter Installation
Installing gutters is a complex process that requires precision and experience. At Edmonton Eavestroughs, we have the expertise necessary to get the job done right the first time. Our team of professionals will ensure your new gutter system is properly installed and will last for years to come.
Benefits of Leduc Gutter Installation
There are many reasons why you need to install gutters in your Ludec home, including:
Effective Water Management: Properly installed gutters efficiently collect and channel rainwater away from your home, preventing water damage to the foundation, basement, and exterior walls.
Foundation Protection: By directing water away from the foundation, gutter installation helps to prevent foundation cracks, shifting, and other structural issues caused by excessive moisture.
Landscape Preservation: Installing gutters prevents soil erosion and protects your landscaping from being washed away by rainwater runoff.
Prevents Basement Flooding: Well-installed gutters and downspouts ensure that rainwater is directed away from your home's basement, reducing the risk of flooding and water damage.
Exterior Maintenance: Gutters prevent water from cascading directly off the roof, minimizing the risk of exterior wall damage, peeling paint, and staining.
Enhanced Home Aesthetics: Professionally installed gutters add a finished and polished look to your home's exterior, enhancing its curb appeal and overall visual appeal.
Longevity of Siding and Exterior Finishes: Properly installed gutters protect the siding, windows, and exterior finishes of your home from water-related deterioration, extending their lifespan.
Minimizes Soil Compaction: By preventing water from pooling near your home's foundation, gutter installation helps to reduce soil compaction, maintaining healthier soil conditions for your plants and landscaping.
Prevention of Ice Dams: Properly installed gutters with appropriate insulation and ventilation can help minimize the formation of ice dams on your roof, preventing potential roof damage and water leaks.
Leduc Downspout Maintenance
Your downspouts are an important part of your home's gutter system and require regular maintenance in order to keep them functioning properly. At Edmonton Eavestroughs, we offer downspout maintenance services to keep your gutters and downspouts running smoothly. We inspect your system to make sure everything is in good working order and clear any blockages that may be present.
Benefits of Leduc Downspout Maintenance
Keeps water running properly away from your home
Prevents soil erosion around your property
Reduces the risk of structural damage to your foundation and exterior walls.
Minimizes the potential for ice dams on your roof.
Leduc Gutter Repair
Even the highest quality Leduc gutters can experience damage due to harsh weather conditions. It's essential to inspect your gutters regularly and repair any issues as soon as possible. Damaged gutters can cause water to pool and overflow, leading to costly damage to your home's foundation and walls. Don't wait until it's too late to get gutter repair services in Leduc as it may be too late to prevent serious damage.
Benefits of Having Your Leduc Gutters Repaired on Time
Improved efficiency: With regular maintenance and repair, your gutters will be able to efficiently collect and drain water away from your home.
Increased longevity: Properly maintained gutter systems last longer than those that are neglected.
Ease of mind: Knowing that your Leduc gutters are in good working order gives you peace of mind during heavy rain or snowfall.
Prevents Fascia Damage: Timely gutter repair prevents water from seeping behind the fascia board, reducing the risk of rot, decay, and the need for extensive repairs.
Mold and Mildew Prevention: Repairing gutters prevents water from seeping into your home's interior, minimizing the risk of mold and mildew growth, which can be harmful to your health.
Conclusion
When it comes to Leduc gutter services in Alberta, Edmonton Eavestroughs is your go-to source. We offer top-notch gutter cleaning, soffit and fascia repair, gutter repair, installation, and downspout maintenance services to keep your property safe from water damage.
Give us a call today to learn more about our services or to schedule an appointment for one of our experienced professionals to come out and take a look at your Leduc gutters. You can trust that our team will get the job done right the first time!
Back to our Camrose Gutter Service