Sherwood Park, AB is a significant city in Strathcona County that desperately needs gutter services! It's a recognizable urban service area near the Clarion Hotel Conference and Broadmoor Lake Park. The Strathcona County Museum and Archives are just a bit south, with a rich art culture and incredible portraits to savor. The area has an approximate population of 72,017 people and is a fun haven for families. It's clear that due to our brutal winters and wet springs, Sherwood Park gutter cleaning and repairs are necessary in our area.
How Important Is Gutter Cleaning?
Sherwood Park gutter cleaning helps remove debris clogging your eavestroughs that may hinder rainwater drainage. It's also essential to remove pile-up debris so it doesn't pull weight and compromise the gutter brackets or ferules holding them in position. Besides, litter contains organic acids that corrode iron and steel gutters, reducing their lifespan. Gutter cleaning should be more frequent, and the good news is that you can do it yourself if you have the time and can cope with the labor.
Nonetheless, we at Edmonton Eavestroughs can make it pretty effortless for you. And while cleaning your gutters won't demand much, a professional cleaning service might alleviate the task. Clean gutters also help you avoid the costly repairs resulting from corrosion and your eavestroughs sagging or breaking due to debris weight. Besides, it doesn't look good on you since it compromises your house's aesthetic integrity.
How Important Is It to Repair Soffit and Fascia?
Fascia and soffit prevent damage to the shingles and roof, and it helps if they stay in shape consistently. Mother Nature throws all adversity to your home, and most notably, it wreaks havoc on your roof, given that they're the most predisposed. And if snow, rain, and the cold seep in, pretty sure that damage is waiting to happen. The soffit and fascia also aid your roof's ventilation and air circulation. That's because they usually cycle moisture and heat out of the attic.
Besides, frequent repair, good fascia, and soffit maintenance keep them in good condition and improve your home's aesthetic appeal. But, unlike gutter cleaning, repairing Soffit and Fascia might be burdensome and requires the skills to do it. If you aren't well versed, you can contact us anytime. We guarantee our work.
How Important Is Gutter Repair?
Sherwood Park gutter repair helps keep water flowing and prevents pooling, which might further damage your home's foundation. And while some gutter types may not seemingly need frequent maintenance – especially the vinyl and aluminum types – the forces of nature may pose an incredible challenge in keeping them intact. Besides, you should always be aware of any holes and cracks that might form from falling branches or damages due to windstorms or heavy downpours.
Once your Sherwood Park gutters show any signs of damage, act fast. That'll prevent the problem from becoming significant which could cause costly repairs. Damaged gutters may also compromise your fascia and soffit and perhaps, damage the brackets and ferules. Repairing them can be some difficult and might be expensive. Luckily, you can repair gutters by yourself, but if the problem is beyond your ability, don't hesitate to contact a proficient Sherwood park gutter service like ourselves.
How Important Is Gutter Installation?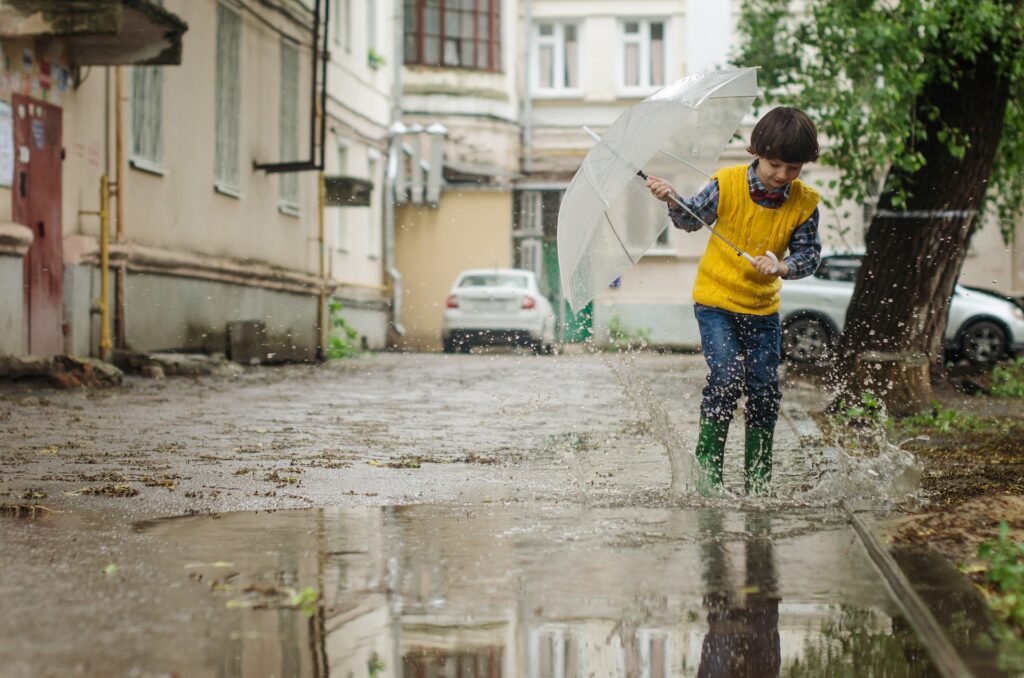 It's always smart to install gutters on your house, particularly if the rainfall in your area ponders hard. Gutters save the day when rainfall is immense, and the ground is sloppy. That's because it may compromise your house's foundation and weaken it. Houses with a significant overhang may need a more complex gutter installation. We'd love to help out.
Gutter installation may provide you with a secondary water source to water the garden or clean your car with. You may choose to collect it in a tank or reservoir and perhaps use it later. Besides, eavestroughs help avoid accidental showers when getting out of the house or garage. In some instances, gutter installation prevents water from falling freely on your walls. The aftermath is usually some nagging mold stains and paint peels, which may cost you.
How Important Is Downspout Installation and Repair?
Downspouts collect and drive water away from gutters and your precious home. And usually, they're long enough to cover the entire height of your home's exterior, conveying water without causing splashes. These gutter extensions essentially prevent it from pooling and avoids compromise to your home's foundation. Besides, they protect your home's siding, keeping the concrete intact and undamaged.
It's also noteworthy how much downspouts help keep your roof in shape. Since they channel water to the ground and not stall it in pools, it lets your shingles, soffits, and fascia stay intact and untouched by water that may cause rotting and breaking.
Let's face it: we get heavy snow during the winter in Alberta and so our downspouts can take a beating. So, the most significant issue is keeping them in good shape to serve you best. Downspout repair can be as simple as unclogging them or as complex as replacing them altogether. Nonetheless, it may not always be an easy feat, and in such cases, let us know how we can help.
Conclusion
Gutters play a significant part in keeping your house shielded from the damaging impact of the rains during the ravaging winters. Most remarkably, they protect the roof, ensuring that the shingles and the aesthetic soffits and fascia aren't out of shape. And if you want an extra wall and siding protection, installing some eavestroughs is a no-brainer. Nonetheless, repairing and maintaining them can be difficult, demanding a considerable chunk of your time and effort. That's why gutter cleaning and repair services come in handy. If you need any gutter repair services around Sherwood, don't hesitate to contact us, and we'll restore your gutters' sparkle and help you keep them in perfect shape!