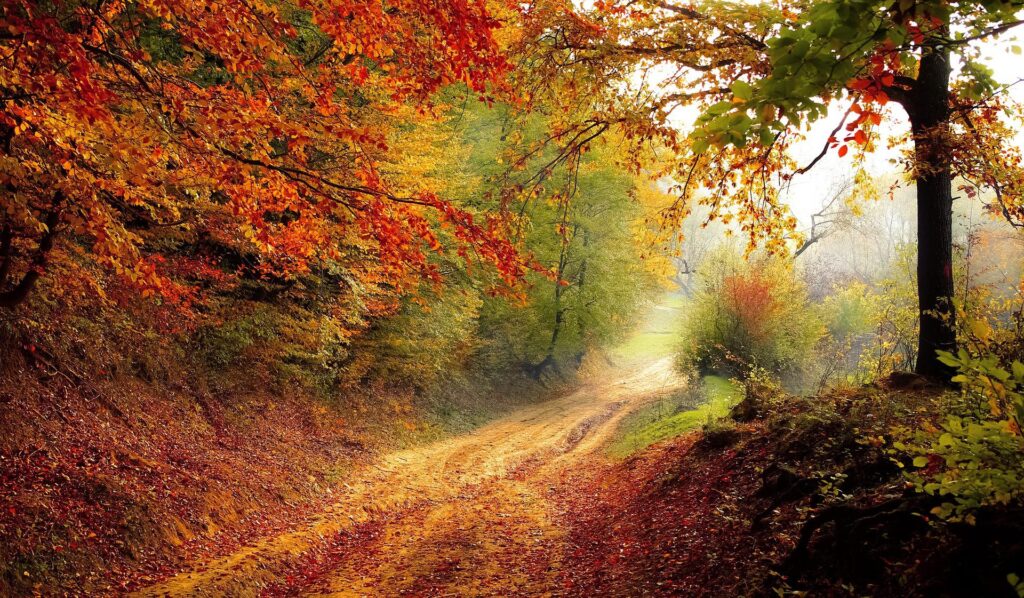 Is there a best time to clean out your gutters? Well, it's a job that nobody really wants to do (unless you own a gutter company like ours!), but it has to be done. If it gets too much for you to handle, that's where we come in. We will unclog and help maintain your gutters. Before you call us to schedule an appointment, let's go through a few details. You should know when it's the best time to have your gutters cleaned out. We will also give you safety tips when cleaning gutters. Once all the information has been given, you will learn more about our company and why you should contact us to get the job done right.
Best Time of Year for Gutter Cleaning?
Cleaning out your gutters is not something you typically think about when completing your household chores, until it's too late. That's because you don't need to clean them every day. It's best to clean them out when the weather is not too hot and not too cold. You may want to consider cleaning out your gutters in the spring and check on them again in the fall. In between those seasons, is the rainy season. At that time, your gutters may need to be cleaned out or at least inspected.
If you live in a home where many trees are nearby or if you live in a windy city, your gutters will need to be cleaned out more often. If that is your situation, determine if your gutters need to be cleaned up to four times a year. The beginning of each season should do the trick and you can keep your gutters cleaned. In the next section, we'll explain the importance of cleaning your gutters.
Why Keeping Your Gutters Clean is Important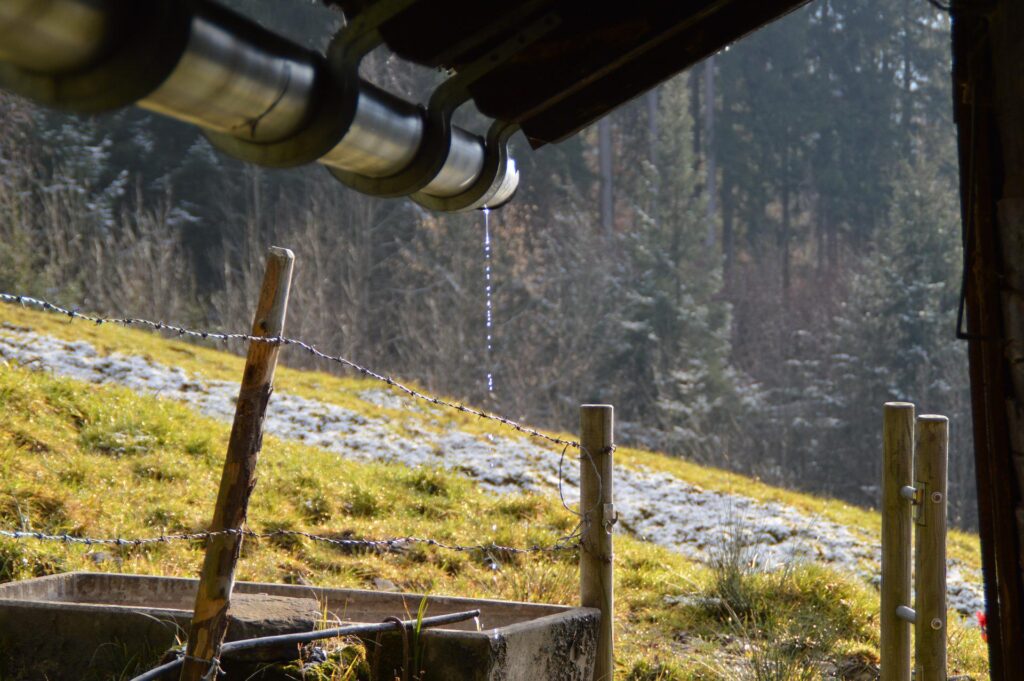 Let's be honest. How often do you clean your gutters? Do you let them clog and wait for someone to unclog it for you? Do you avoid it altogether? Or do you even know where your gutters are located?
It's okay if you answered yes to any of those questions, but it's time to know why it's important to be sure your gutters are cleaned out. You can make it a part of your spring cleaning routine. The reason why we keep stressing about having your gutters cleaned is that you could have extensive damage to your gutters if you don't have them cleaned. If your gutters are not cleaned properly and they get clogged, you run the risk of damage to your home. You'll notice it when it rains. When it rains, the rain is supposed to flow through the gutter and onto the grass or pavement.
If your gutters are clogged with leaves, twigs, or even bugs, the rain will go inside your home instead of outside. It won't flow properly. Your home could be flooded and water damage will happen to everything inside your home. This will end up costing you more money in the long run. You could also risk mold growing outside or inside your home. When the rain has nowhere to go, it can start to smell and will create mold the longer it sits in one spot. If that happens, your family could get sick.
Another problem that could occur is the outside of your home can crack from water damage. When you see a crack, you will have lots of problems, such as bugs entering your home or your home's foundation falling apart. To prevent all of these things from happening, please be sure to clean out your gutters.
Safety Tips for Cleaning Gutters
When you perform regular maintenance and clean out your gutters, there are a few safety tips to follow to protect yourself and make sure you will not get hurt in the process.
Obviously, we don't recommend you do this on your own. Please contact us with any questions you might have.
Secure your ladder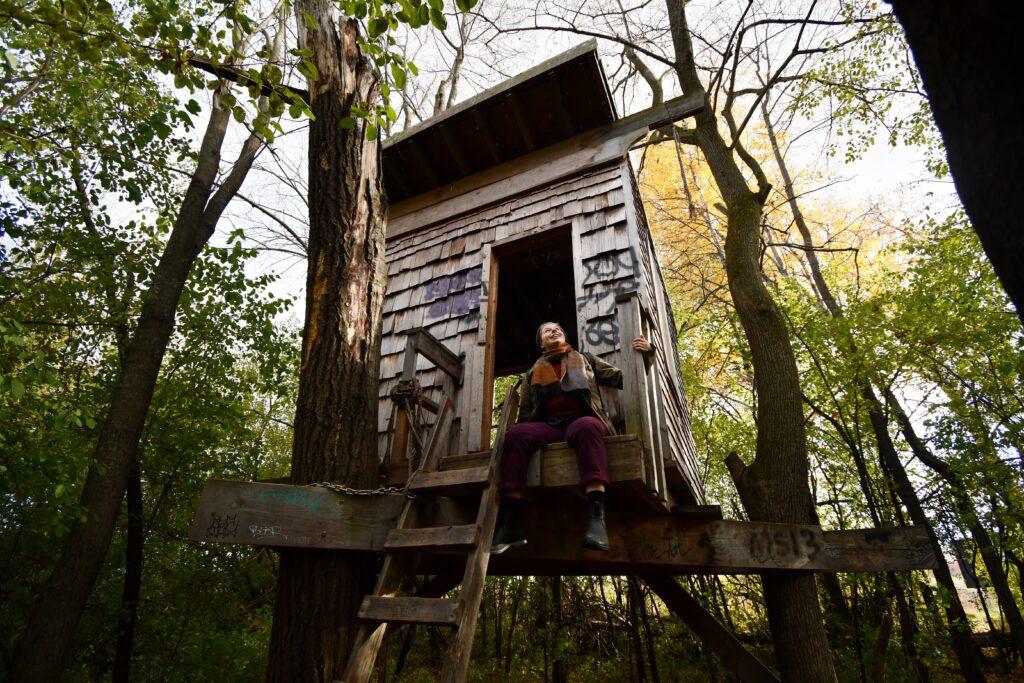 Make sure your ladder is secure. But to push everything through, you will need to start at the top. Be sure your ladder is locked and ready for use before you start climbing on it. To be extra safe, have someone at the bottom of the ladder holding it. You can get the job done easier without having to worry that you could be thrown off your ladder.
Wear gloves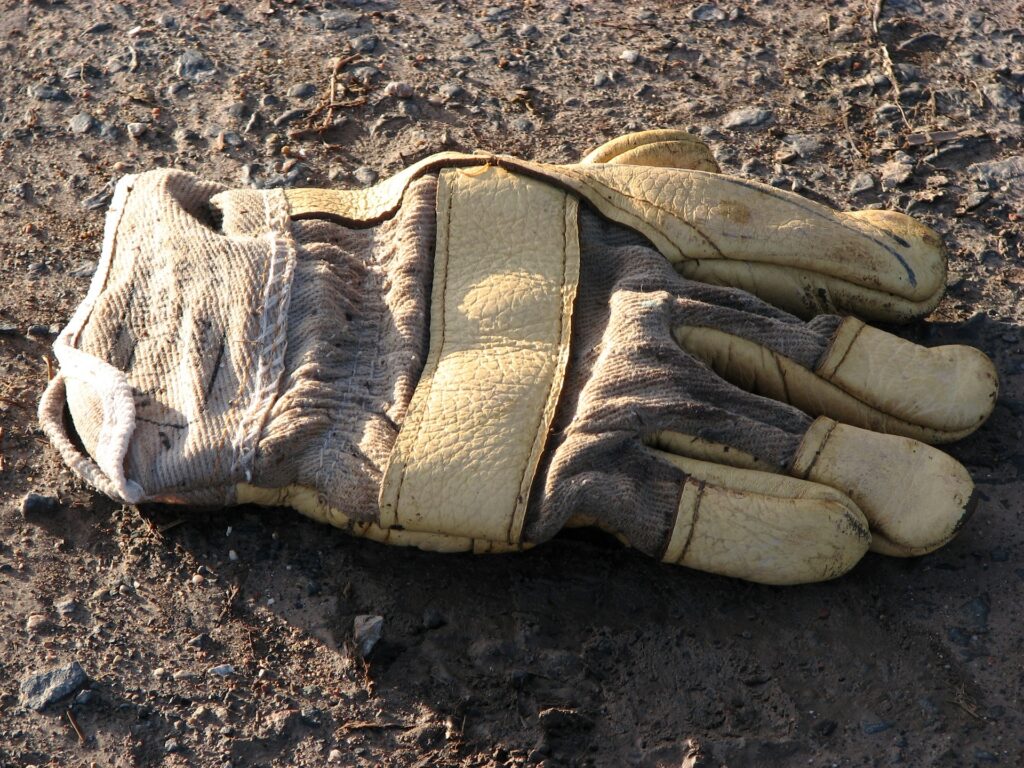 Wear gloves. You should wear gloves because it will make it easier for you to hold tools and keep them steady. It will also prevent blisters from appearing on your hands if you were to handle equipment without gloves. Another reason to wear a pair of gloves is that it will keep you from getting cut. If you haven't cleaned out your gutters before, you don't know what's at the top. There may be things that could scratch you or cut you.
Wear Goggles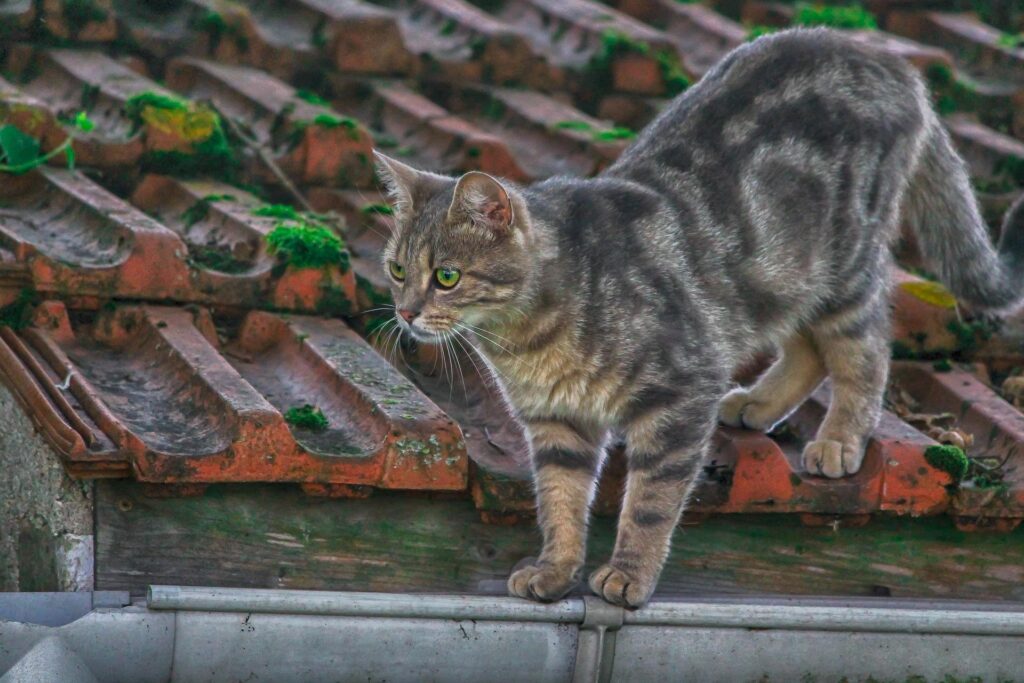 It's also good to wear some goggles. When you're cleaning out your gutters, anything that is stuck in there could spray up and hit you in the face. If you are using a hose, debris could become dislodged and spray you in the face. That's not fun nor safe, especially if you are on a ladder. It's always best to be prepared.
Clean out the gutter on the bottom too. Once you have pushed everything through the top, you need to clean out the bottom. Leave your ladder leaning against your home for the time being in case you need to refer back to it. Since you have pushed all of the leaves, twigs, and anything else that may have been stuck in there, you will need to pull it out from the bottom, which brings us to our next point.
Wear Protective Clothing
Wear protective clothing. It's best to wear protective clothing, such as jeans and a long-sleeve shirt. It's best to cover up your body as much as possible to protect yourself from scrapes and debris. You should clothing you are willing to get wet and dirty. When you pull everything out, it could get everywhere so it's best to be protected in case that happens.
Learn More About Our Edmonton Eavestroughs
Edmonton Eavestroughs is located in Edmonton, Alberta, but we service a wide area around Edmonton. We are a family business, and our customers are our top priority. We have competitive pricing, and all of our equipment is upgraded to ensure you receive the highest satisfaction rating because we want you to tell your family and friends about us.
Our equipment is already in the truck when you call us to make an appointment because we don't want to go to your home two or three times before getting the job done. We came there to get the job done, and we will do it on the spot. We will also give you the education you need to know to help you maintain your eavestroughs.
What Time of Year is Best for Gutter Cleaning? Conclusion
How is your gutter looking? If it's clogged to the point where you're not sure how to fix it without destroying your property, then it's best to contact us. We will come to your home and get the job done right the first time. Hopefully, you have read all the details about cleaning your gutters and when to clean them so you will know for next time. If you haven't read all the information yet, it's not a problem. We will give you all the education necessary before we leave your home.