At Edmonton Eavestroughs, we service commercial grade gutters.
Give us a call, we'd love to help!
What is a commercial gutter?
Businesses of all shapes and sizes use commercial gutters. It is critical to maintain the building's exterior and prevent water damage. They keep rainwater from flowing into your basement or flooding the inside of your building.
What do commercial gutters look like?
Edmonton, AB businesses can either install a gutter system or a fascia and soffit system. Both of these types of systems are installed on the outside of your business's building in an attempt to keep water from entering your building. The two main differences between the two systems are how they are installed and what products you should use when choosing a gutter system for your business. Gutter systems feature downspouts that lead water away from the structure, collecting it in gutters along the way. In contrast, fascia and soffit systems utilize built-in gutters, downspouts, and waterproofing to keep rainwater out of your business.
What size are commercial grade gutters?
There are many different sizes of commercial guttering—one of which can be chosen for your business based on the gutter's purpose, location, and overall design. The size of your business's gutters will depend on your budget and the overall look you are going for. There is a large variety of styles to choose from in terms of color and style. The size and style that works best for you will depend on how it will make your business look, its functionality, as well as how much money you want to spend on it.
Generally speaking, your gutters will be much larger than many homeowners would use if you have a large structure. Since commercial guttering is more of a performance product, it will often feature larger drains and pipes than residential gutters. This means that when gutters are installed in commercial buildings, they are considerably larger than residential grade systems and compared to other commercial grade products. The industry standard for commercial guttering is a 42-inch U-shaped chute that features a 15-inch channel with a width of 3 inches. These systems have been developed as an ideal solution for protecting large businesses from rainwater and other water sources that may flow into your building's foundation or basement.
What is the difference between commercial and residential gutters?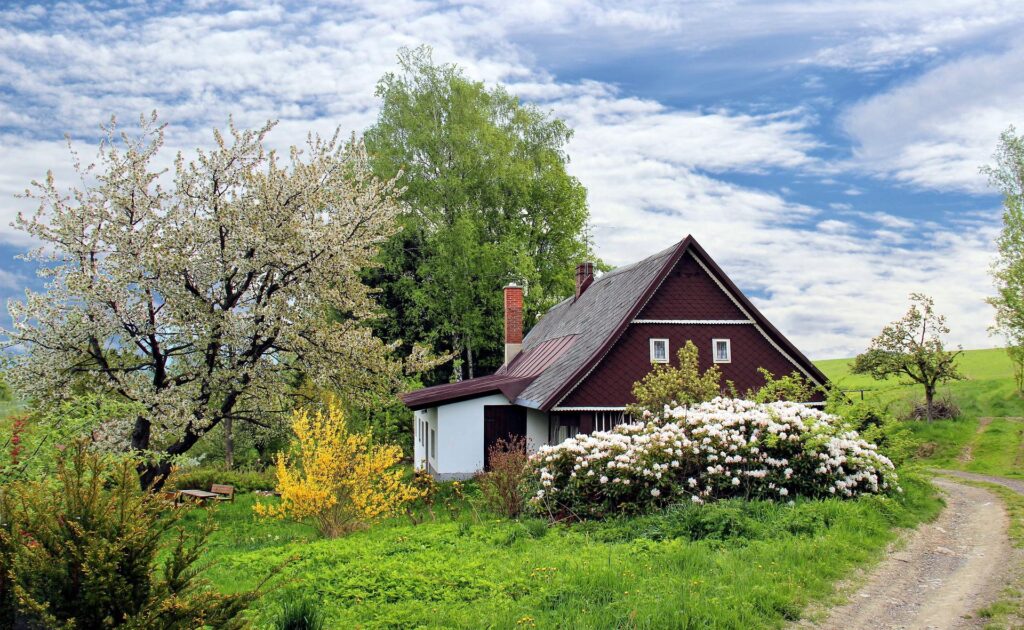 The major difference between commercial and residential gutters is their size and overall function. Commercial gutter systems are designed for bigger businesses with greater water damage risks than smaller residential buildings. Commercial grade gutters, along with other waterproofing products, help prevent unwanted water from entering your building. Residential grade gutters are not designed to keep water away from the foundation of your building, which is one of the most important parts of a commercial building.
Unlike residential gutters, commercial gutters do not have to be as attractive or stylish. They often feature a practical design and a single color, making them easy to maintain. They are also made of sturdier materials like metal, which means that they will not dent or rust as easily compared to other types of gutter products on the market.
What are the different Edmonton commercial gutter styles?
When selecting a commercial grade gutter system, many different types of systems are available on the market. These are designed to be installed on your building to protect the exterior and help to prevent water damage in the event of heavy rain or snowfall. These include residential-grade gutters, commercial-grade gutter systems, and preassembled systems.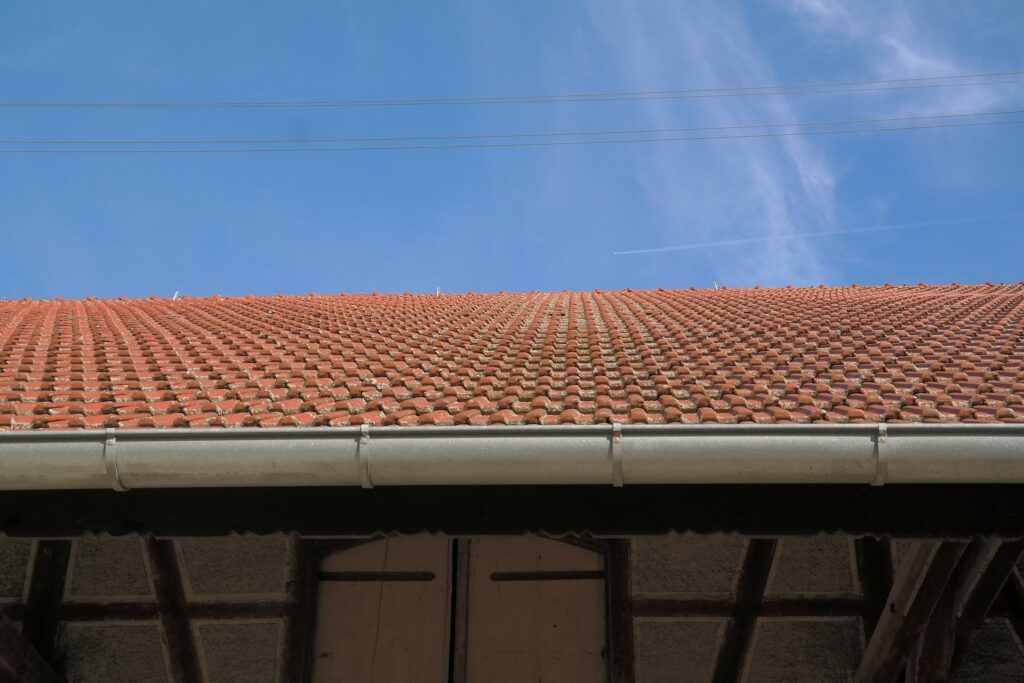 Commercial grade gutter systems may have either a downspout or a fascia, depending on your business needs. Downspouts are a more common style of commercial gutter, and they function differently than residential grade gutters. Downspouts are designed to collect water and carry it to your gutters. Facing downpours or heavy snowfall, the water will flow from the downspout into the gutter, similar to how a roof collects rainwater. The length of the downspout can depend on how much rain your business expects during an event, so make sure you choose a system that will fit your needs.
Commercial grade systems also feature other fittings such as couplings, clamps, butts, drip edges, and pipe clips. These all play a vital role in the overall performance of your guttering system, so make sure that you choose products specifically designed for commercial-grade systems.
Preassembled systems are another type of commercial gutter available on the market. These are created by combining multiple pieces, and an individual has to assemble them physically. They may take longer to install, but they can save you money in the long run. Before choosing a preassembled system, ask your installer how easy it is to install and what materials you should order.
When considering which preassembled system works best for you, there are many factors, such as budgeting and durability. There are preassembled systems out on the market made from galvanized and stainless steel, so what you choose will depend on your budget and the overall look you want to create.
What are the different commercial gutter sizes?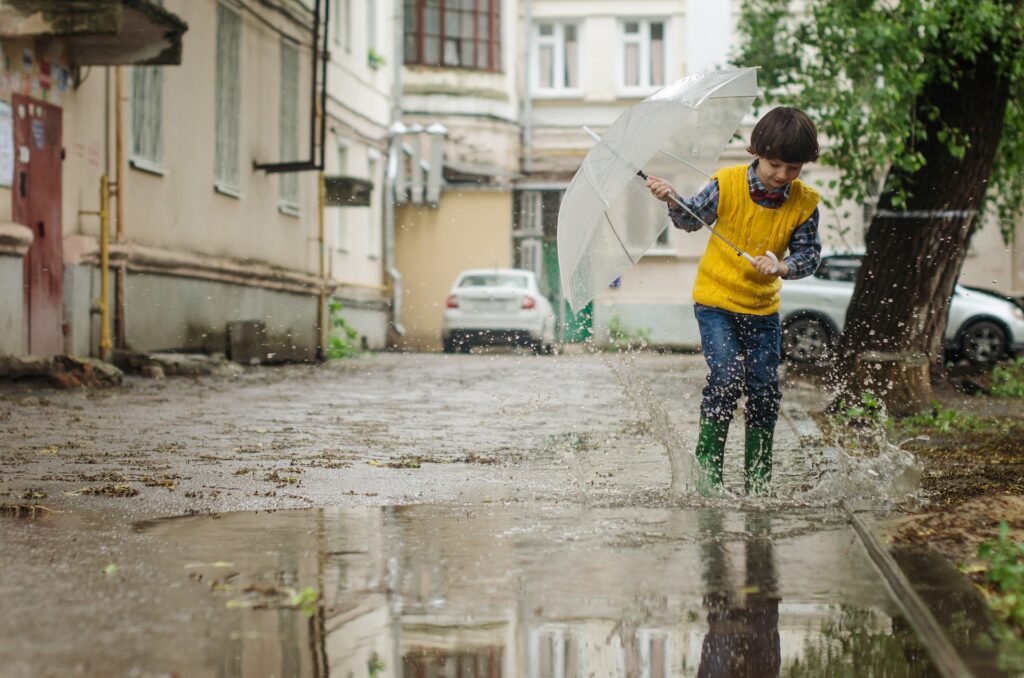 The size of your Edmonton commercial gutter will depend on your business's size and the environment in which it is located. There are many different commercial gutter systems, each with different sizes and designs. The most common sizes will be the 42-inch U-shaped chute and the 30-inch channel, but other options can also be chosen based on your budget and needs.
What materials are used for commercial gutters?
The materials used for Edmonton commercial gutter systems will determine the cost of your system. The best materials will depend on your budget and what kind of performance you are looking for. Commercial gutter systems are made from several materials, including galvanized steel, stainless steel, aluminum, plastic, and rubber. These types of guttering materials will help make your system more durable compared to other products on the market.
What is a preassembled commercial gutter system?
Preassembled systems are pre-designed kits that come together and are installed by a contractor or a plumber during construction. These kits are designed to save you time and money and to help ensure that your commercial-grade gutter system will be installed properly.
Some problems that can occur when installing preassembled systems are water pressure issues, bent or damaged gutter parts, and local codes that may not allow for a preassembled system. The only preassembled systems you may want to consider are small residential gutter systems if your local building codes do not require them.
What are the typical installation costs of commercial gutters?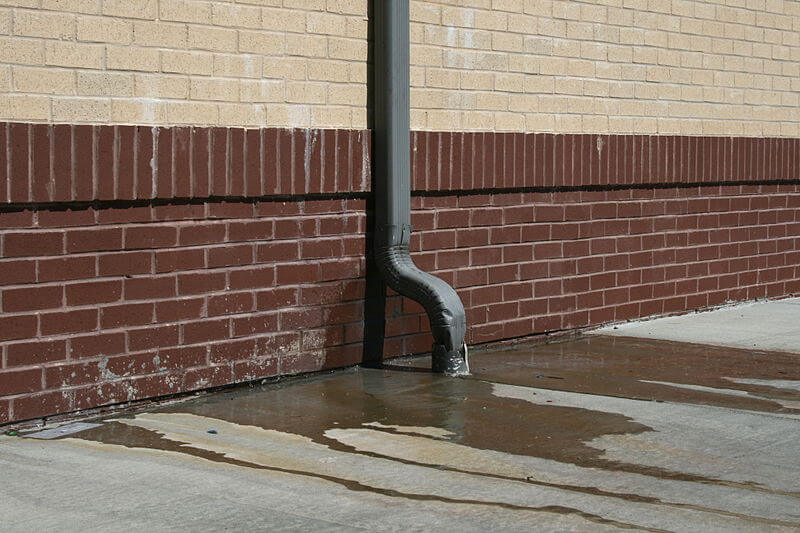 The average price of a commercial grade gutter installation varies depending on the size of your business and the complexity of your project. The total cost will also depend on whether or not your gutters are preassembled and where your business is located. The average cost of installing an Edmonton commercial gutter system will range from $5,000 to $30,000.
What are the different installation methods used to install commercial gutters?
Installing a commercial gutter system can involve using an exterior ladder or the interior steps. You can also choose to use scaffolding or an aerial lift if needed. The method you choose will depend on the size of your building and what you feel most comfortable with.
What is the average life span of commercial gutter systems?
The average life span of a commercial grade gutter system will depend on the material used, but generally, it will last between 20 to 50 years.
Conclusion
When selecting a commercial-grade gutter system, you will have to consider your needs and what kind of budget you can handle. That said, the best way to determine the best design for your needs is to contact a local construction company and discuss what kind of installation options are available. These companies are experts in their field and can help you make the right decision. There may also be licensed contractors who specialize in commercial-grade gutters if they have been asked by your business to assist with a project.
We do commercial gutter installation, commercial gutter cleaning, and commercial gutter repair.
Give us a call if you have any questions!