When do I need an Edmonton commercial eavestrough repair?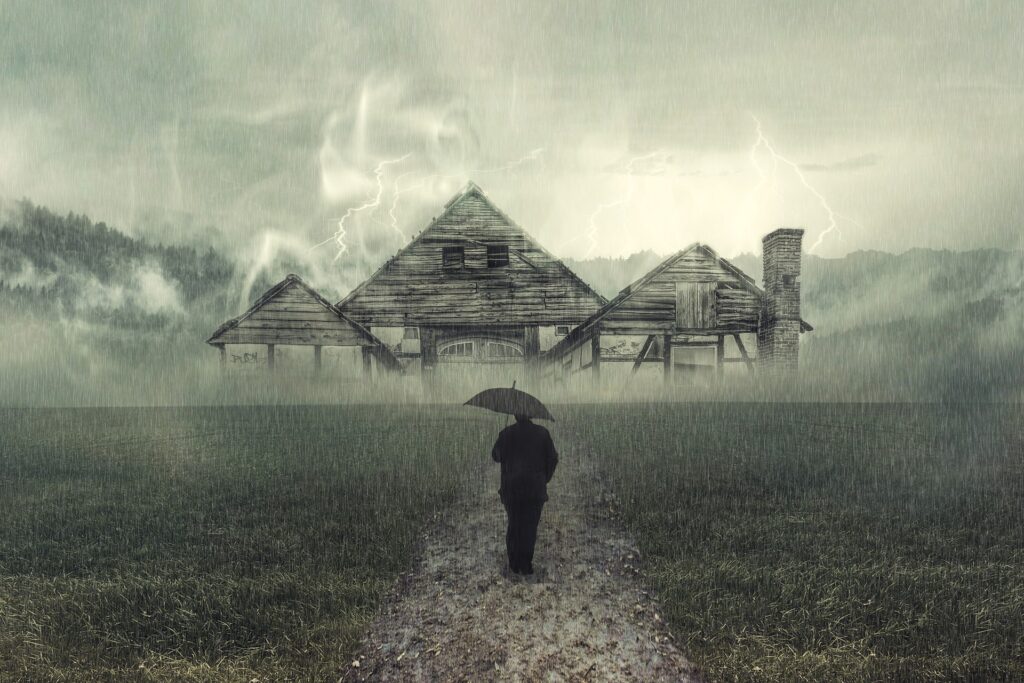 Commercial gutters are one of the most cost-effective ways to handle downspouts and rainwater runoff. For this reason, many business owners purchase commercial gutters for their property. In addition to looking cleaner and more presentable, these gutters help reduce roof leaks, which reduces water damage in your home or business!
We perform commercial eavestrough repair in and around Edmonton. Let us know how we can help you!
Unfortunately, these gutter systems can become damaged over time as they age and suffer from exposure to the elements. When this occurs, it can be time to repair the gutters.
4 Things to Consider Before Replacing Your Commercial Eavestroughs
Consider the follow 4 things before replacing your commercial eavestrough.
Determine if the gutters are damaged or need repair.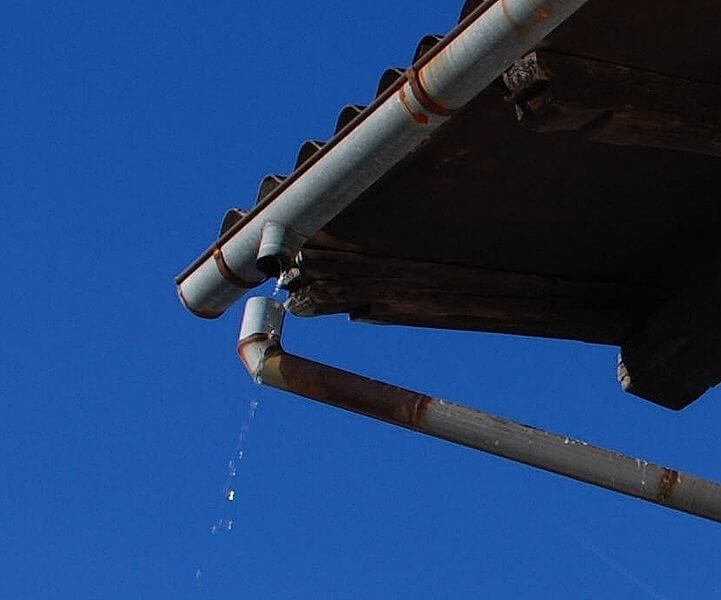 Sometimes a gutter system can get damaged by exposure or being pushed down and out when heavy rain falls. Other times, they may develop wear after being exposed to the elements. For example, ice can build up under your gutter and cause leaks when the temperature gets low, while tree branches and debris push your downspouts sideways, forcing water to leak out of your system.
Are the gutters actually damaged? You may need commercial eavestrough repair.
Determine if new materials are needed for better water collection.
Over time, the materials your commercial gutter is made of can begin to lose their ability to handle water. For example, copper gutters will rust if they come into contact with chemically treated water. Vinyl gutters will crack under repeated exposure to the elements and, over time, become brittle. Many metal gutters will develop rust spots that can cause leaks when rain and snowfall on them.
If your metal gutters are rusting through, it is probably time for commercial eavestrough repair.
Determine what type of material you need for your business' water runoff and drainage needs.
If there are cracks or holes in your gutter system, it may be time to repair the system or replace it entirely (there's no way to fix these problems other than to replace the damaged parts).
If that's the case with you or you don't know, feel free to give us a call and we can give you a free estimate.
Determine if you need to adjust your current gutter system
When you have problems with your gutter system, you may need to make repairs to get these issues resolved. For example, a partial fix may be to adjust the pitch of your roof's tiles or the direction of your gutters so that water can flow away from your home or business differently. Less often, it may be necessary for you to completely replace a damaged piece of the system or add additional components, such as downspouts on parts of your property where there aren't any currently.
Again, be on the safe side and contact us for more information. We can help with any commercial eavestrough repair.
Should I Repair or Replace My Commercial Gutters?
It's important to note that commercial gutters do not last forever. They can become damaged over time, which can cause leaks and will require some form of repair. Commercial gutter replacements, however, aren't always the best solution. Instead, you may consider repairing your commercial gutter system if it's still in good condition.
But you might need to replace your commercial gutters. Here's how you know.
When to Replace Your Commercial Gutters
If the gutter system is old and there are significant cracks or holes that need to be replaced immediately.
If a piece of the system needs replacing.
If you have part of your roof damaged or warped, causing water to leak from your roof.
If there are places on your property where rainwater can easily pool or flow down into your home or business.
If you have poor drainage around your property or you're looking to prevent flooding and runoff in the future.
Reasons Why You Should Hire a Professional to Repair My Commercial Gutters
We understand that if you're short on cash flow, it might be easier to do it yourself. But having a professional perform commercial eavestrough repair may be your best bet.
1. If your gutter system is old, it might be time to replace it.
2. Often, a piece of the system will need replacing simply because there is a hole in it, and rainwater can get in that way.
3. It's essential to replace your commercial gutters eventually to protect against damage and water leaks.
4. It's essential to repair your commercial gutter when the system isn't leaking or if there are small holes in the channel causing water to leak under the gutter or into the home or business below.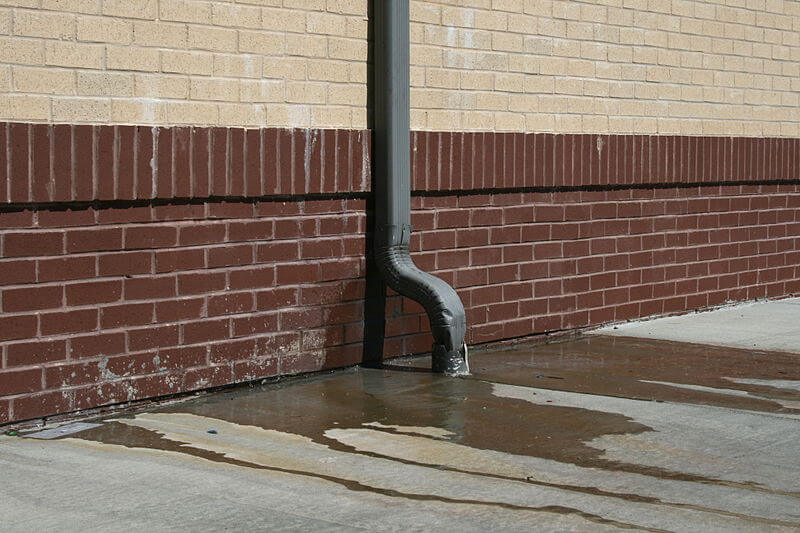 5. A professional can determine the type of material best suits your property and the business style for rainwater runoff and drainage needs.
6. A professional can tell you if cracks or holes in your gutter system might need to be repaired to prevent leaks or damage.
7. A professional can inspect your roof, determine where water might be pooling up, which can cause leaks, and recommend adding downspouts or a roof drainage system so water will flow away from your property.
8. You'll save a lot of money when you hire a professional company to handle commercial gutters rather than purchasing new ones.
9. Replacing commercial gutter systems isn't always necessary when the team at Gutter Warehouse can repair your gutters to work for many years to come.
10. A professional can tell you if your gutter system needs to be cleaned or replaced.
11. A professional can recommend best handling downspouts and rainwater runoff on your property to be safe for your employees, protect against flooding, and prevent leaks.
12. A professional team can make recommendations based on their years of experience in the commercial gutter industry and bring the latest technology in gutter systems and repair solutions to help you get the best results.
13. Hiring a professional means that you can eliminate the risk of making mistakes when it comes to repairing your gutters.
14. You may be able to get tax deductions for some repairs or replacements.
15. Hiring a professional will give your business or home the look and protection it needs for rainwater runoff and drainage issues – You can concentrate on running your business or taking care of household chores and let a professional handle repair to your gutters.
16. A professional team can recommend how to prevent water from pooling up around your property so that it won't cause problems in the future.
17. A professional can give you a full range of options for repairing or replacing your commercial gutter system.
18. If a professional team tells you that you need to replace your entire commercial gutter system, they will advise you on the best choice for your business needs at the time.
19. By hiring a professional, you'll be gaining access to the latest technology and innovative solutions in home and office gutter systems that work well with your environment, landscaping style, or home design.
20. A professional team can make recommendations on handling downspouts and rainwater runoff so it will be safe for employees and staff, protect against flooding, and prevent leaks.
These are the 20 reasons to consider hiring a professional for your commercial eavestrough repair work.
Check out our other commercial eavestrough services!
Or, go to our main commercial eavestrough page.
Conclusion: Commercial Eavestrough Repair
Hiring a professional team to take care of your commercial gutters is the best way for you to protect your business or home from water damage. If you have a damaged or old commercial gutter system, it's essential that you replace it immediately. We'd love to take a look at your eavestrough for free. Let us know what questions you have about commercial eavestrough repair in Edmonton or if you have any needs for Edmonton commercial eavestrough work.