Edmonton Eavestroughs is your local gutter/ eavestrough service offering quality workmanship at competitive rates. We provide gutter cleaning, gutter installation and repair, as well as downspout repair and installation, and soffit and fascia repairs.
We serve all over the Edmonton area, including areas in southeast Edmonton, like South Edmonton Common, Grey Nuns Hospital, and Mill Woods Town Centre, as well as Leduc, and the Summerside neighborhood.
Gutter Maintenance in Southeast Edmonton
Gutter maintenance is easy to overlook until it becomes a pressing matter. However, without routine cleaning and professional examination, small maintenance concerns can soon become permanent problems. Poorly installed or neglected gutters can result in lasting damage to your property. If your eavestroughs are not handled with expertise, poor drainage can cause water to pool against and weaken your foundation, leak into your basement, and destroy your landscaping, yard and driveway. Gutter issues can even result in termite infestation in water-damaged wood, and in health risks from mold and mildew growth.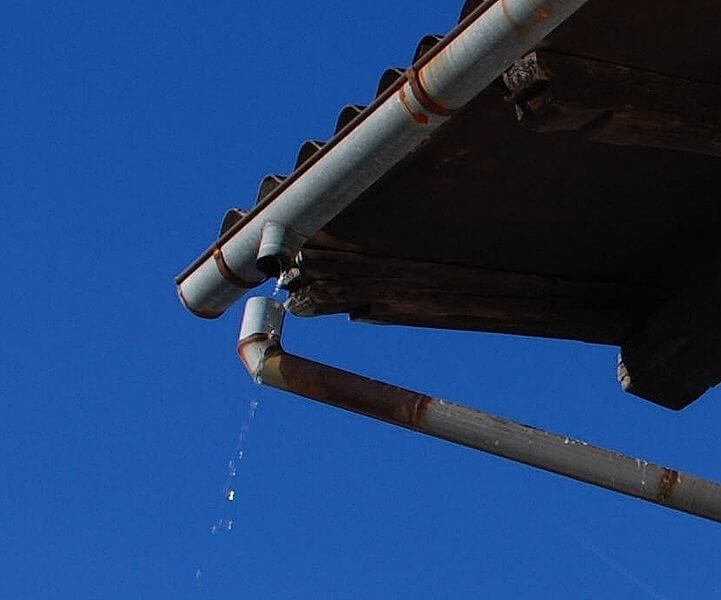 Soffit and Fascia Maintenance in South Edmonton
Rotting fascia and soffits can destroy the look of your home and soon require more extensive and costly repairs. When it comes to gutters, an ounce of prevention is well worthwhile, and in order to avoid serious problems down the road, it's vital that all work is done by qualified experts. Furthermore, skilled installation and repair is necessary to protect your home's visual appeal.
Let the professionals at Edmonton Eavestroughs put our experience to work for your home. Contact us today for a free estimate, and enjoy the peace of mind that comes with knowing your drainage system is operating smoothly. Our loyal clients know they can trust us to get the job done right the first time. We love educating our customers about the products and services we provide, so don't hesitate to ask us any questions on your mind!
Don't let extreme weather or gradual wear and tear end up causing costly emergencies – let us handle all of your gutter/ eavestrough needs. 587-405-3224