Many people tend to overlook things about their homes. Sometimes these things are simple and sometimes they're not, such as gutter installation and repair. Acheson gutters are no exemption, as plenty of people in Acheson need gutter services, but may not even realize it. Acheson is a beautiful industrial-minded city, situated near Jubilee Park and the stunning Wagner Natural Area, there's a lot to offer for those who live and visit. To help keep it that way we specialize in a variety of gutter services in the Acheson area, such as gutter cleaning, soffit and fascia repair, gutter repair, gutter installation, and even downspout installation and repair.
How Important is Acheson Gutter Cleaning?
Gutter cleaning is much more important than one would realize. This is especially true in a city like Acheson, which experiences a wide variety of weather conditions. When your gutters get clogged with debris this may block your gutters from working properly and may result in your gutters becoming unable to properly drain water away from your home. Because of this, water may overflow and cause water damage not only to the interior of your home but to the exterior as well.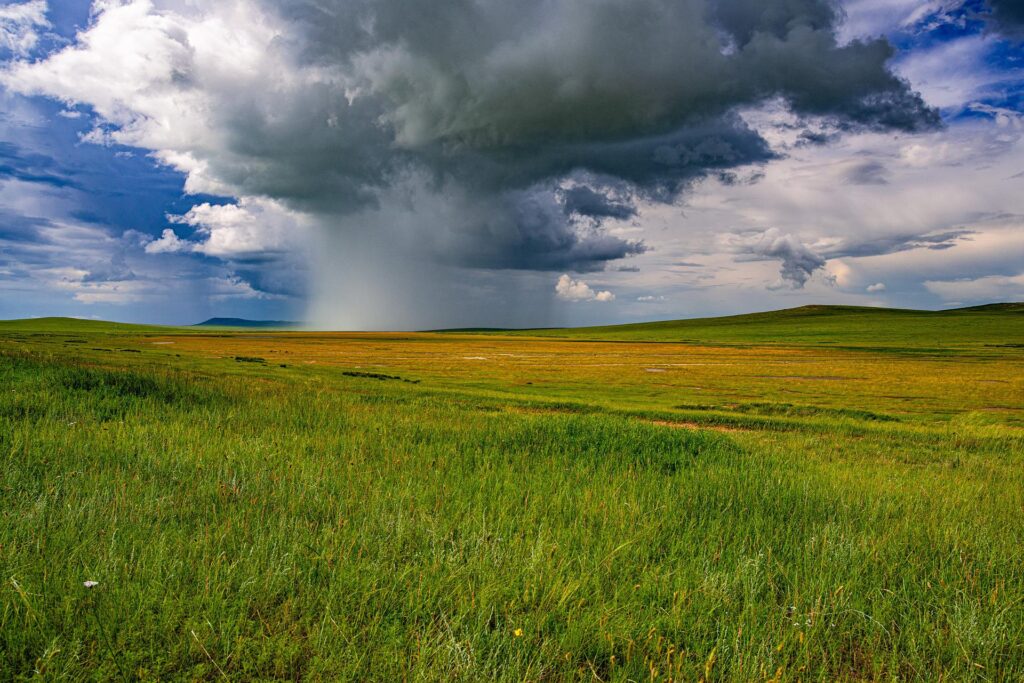 Another reason why gutter cleaning is exceptionally important is that doing so helps protect your roof. Roof repair and installation can become very costly. Having your gutters cleaned regularly helps prevent your gutters from becoming clogged. Otherwise, water struggles to properly drain, which may even overrun onto your roof, causing your roof to rot or buckle. Not only is an abundance of water an issue for your roof and home, but it's also an issue when it comes to pests. All too often can cluttered gutters harbor nests of pests, and water damage may even attract more, such as cockroaches, spiders, rats, and the like.
Gutter cleaning is exceptionally important for the longevity of your home and its foundation. Having your gutters cleaned regularly ensures that they will remain in working order, saving you money and hassle in the long run due to costly repair bills should water damage occur. We offer fast and friendly gutter cleaning solutions to the Acheson Alberta area.
Contact us today for help with your gutters.
How Important is it to Repair Soffit and Fascia?
Soffit and fascia may sound like funny, made-up words, but they're absolutely not. Many homeowners are largely unaware of the importance of repairing and maintaining your soffit and fascia, as these are rather important components of your home. But what exactly are they? A soffit is a component of your overhang where your roof meets the siding of your home. This component allows rain, ice, and other precipitation to run down and drain away from your home. The soffit isn't always present, but when it is, it's rather important as it also helps your home with temperature control and drying. Fascia is the aesthetically pleasing piece alongside the overhang of your roof, this helps your roof appear finished. Your gutter will sit atop the fascia board. The fascia also helps support the shingles while also keeping moisture out.
Because these components are so very important, it's easy to see why it's important to repair them. Neglect of your soffit and fascia may cause wood rot and structural damage. Not only does lack of repair cause some serious issues, but it also looks bad. One of the key signs that these components need repair is chipped paint and discoloration, which never looks good.
We do soffit and and fascia repair. Let us know how we can help.
How Important is Gutter Repair?
As you know, gutters are a standard part of a home. Gutters may be somewhat simple structures but they help complete a big job. When gutters become cracked, clogged, or damaged in some other way they may struggle to function properly. This often comes with some hefty consequences, including water damage, pest issues, structural damage, and more. Gutter repair is crucial for keeping your home dry and structurally sound. Should your gutters fail, water can easily overflow causing a variety of issues. It's best to leave taking a hit for your time spent relaxing at the nearby Ranch Golf and Country Club, don't allow the hit to be your wallet because you neglected your gutters.
Gutter repair helps prevent water damage issues, which is common with broken gutters. Your gutters act as a defense system against water for your home, helping to carry the water away from the structure appropriately. When this system fails, water will pool and collect where it shouldn't, causing some major issues. Unsure if your gutters need repair? Let us help you figure that out!
Contact us!
How Important is Gutter Installation?
Gutter installation in Acheson may not always be the easiest thing to find (unless you ask us) but it is rather important. Installing your gutters correctly is important to ensure they work properly. While gutter installation may seem simple enough to do, there's a lot that goes into it to ensure proper drainage. If your home doesn't already have gutters installed, it's crucial that they be installed right away to help prevent water damage, roof damage, or even foundation damage due to water issues.
It's also important to have new gutters installed should your home be more than 40 years old, which plenty of homes in the Acheson area are. This is because over time metals and materials used in your gutters and their installation may erode, causing them to fail. Older homes may also experience greater shifting and settling, especially with the weather, causing gutters to become ill-fitted after many years of use. Because of this, having new gutters installed is often recommended and rather important.
How Important is Downspout Installation and Repair?
Nearly every aspect of your gutter system is important to the longevity and even safety of your home. Downspouts are no exception. Water in your gutters will flow into your downspouts to be guided safely away from your home. Downspouts that are broken or poorly installed will fail to work properly, causing drainage issues and excessive clogging. These issues may become bigger issues such as water damage, pest problems, structural damage, roof breakage, wood rot, ground shifting, and even foundation damage.
Having your downspouts installed or even repaired is absolutely crucial for your home. They are as essential to your home as window seals and doorknobs. Having your downspouts installed or repaired professionally is also crucial to prevent more costs or damage due to downspout failure caused by improper work.
The gutters and the components which help them work properly are exceptionally important for your home, especially in an area like Acheson which experiences multiple seasons and types of weather. Neglect or improper installation of these components may result in your home becoming unlivable eventually. We're here to help you get the gutter work you need, with our highly trained, friendly, and fast team. We offer comprehensive gutter services such as downspout installation and repair, gutter cleaning, gutter repair, and much more. We understand that every house is a home, and we want to ensure that your home is made to last. Your home won't last long without functioning gutters, so save yourself some time and contact us today for help with all of your gutter needs, you have nothing to lose but water and grief.